Ivorian Government and Jacobs Foundation to Advance Quality of Education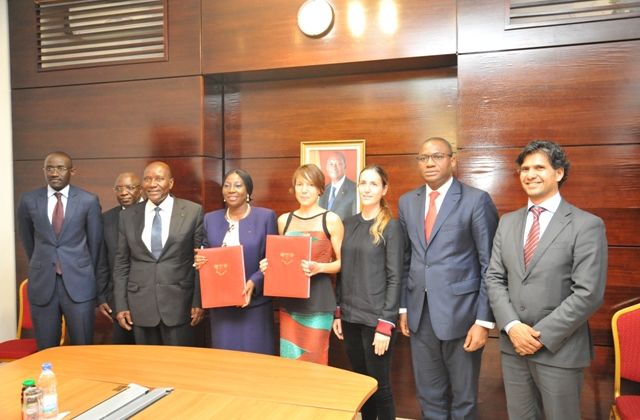 In the presence of the Ivorian Prime Minister Daniel Kablan Duncan and Lavinia Jacobs, Chair of the Board of Trustees, a delegation of the Jacobs Foundation signed a Memorandum of Understanding (MoU) on advancing the quality of education in Côte d'Ivoire. In this MoU, both parties reaffirm their determination to improve the living conditions of the population by providing high-quality schooling and education for children and youth.
The Minister of Education, Kandia Camara, welcomed this support, which according to her aligns with the compulsory school attendance policy referenced in the National Development Plan (NDP 2016-2020). With the agreement the Jacobs Foundation formalizes its commitment to invest CHF 50 million through the Transforming Education in Cocoa Communities (TRECC) program. The government will actively support the program not only financially, but also by building on the experiences gained throughout the program's implementation.