Early Childhood Social Entrepreneurship
28 June 2019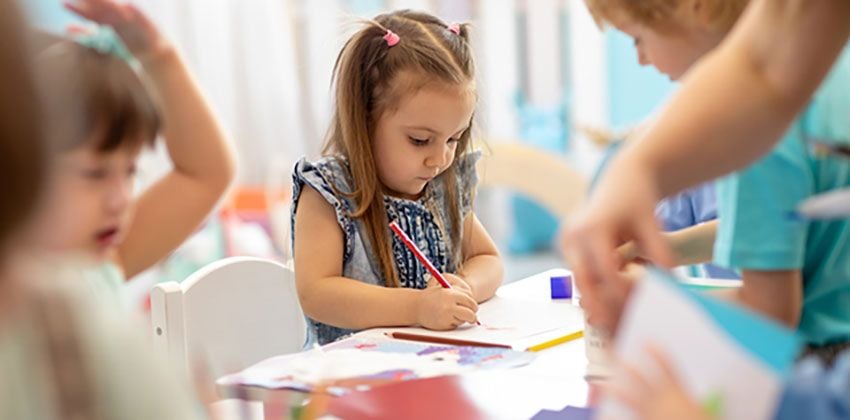 As an early childhood teacher in Washington, DC, I was very familiar with the challenges facing young children and families in the United States. Inequality in early childhood development, the exorbitant cost of child care, and debate about defining quality early childhood education ultimately drove me to apply for business school, where I felt I could gain the skills to address these problems as an early childhood social entrepreneur.
Fortunately for me, I received the Jacobs Foundation Social Entrepreneur Fellowship, which plugged me into a network that jump-started my introduction to this growing field.
Over the course of the year, I have devoted my studies to preparing to work in early childhood social entrepreneurship. This preparation included mapping the ecosystem of individuals and institutions involved in early childhood social entrepreneurship, as well as identifying the major trends in the space. Here, I'd like to share with you the biggest trends I see on the horizon for early childhood social entrepreneurship:
Technology captures and shares the value that experts produce
When I was a teacher, I was fairly skeptical of technology. I believed it had its place, but I also felt that significant portions of school budgets went into purchasing technologies that provided marginal gains for student learning. However, when I came to Saïd Business School, my mind was opened to the potential technology had to better support teachers and parents. For example, so much of the value I created as a teacher came from knowing my students and their skills very well, tracking their development, and creating customized activities for them to improve their skills in class and at home with their parents. This is precisely what the startup Oyalabs aims to do. By creating a device and app that can capture data on child development, analyze that data to understand a child's progress, and generate recommended activities and resources for the child, Oyalabs will make this value available to anyone.
Improvements in home-based care
Although my students were in school programs, I heard a great deal from parents in my class about the cost and scarcity of spots for 0-3 year olds in high quality early childhood education programs. I also heard about these problems in the United Kingdom, where parents I interviewed explained that they were struggling to find places in good childcare programs, but also worried about whether their child minders were getting enough support and ongoing training. As it turns out, there is a wellspring of innovation around this problem; ventures like WonderSchool, Tiney, and MyVillage are increasing the supply of high quality childcare programs by empowering current in-home providers to up-skill, and enabling teachers to start their own in-home preschools. Cost for parents remains a challenge, but with growing attention on this problem, I expect innovations from ventures like these in collaboration with governments.
Focus on supporting parents
For so long, innovations in early childhood education have focused on the child. However, there has been a growing recognition that parent wellbeing and parenting behaviors play a significant role in early childhood development, and that innovation is needed to support parents better. In fact, the LEGO Idea Conference, an annual gathering of innovators and researchers in early childhood education, focused on "unlocking the power of parenting" this year. I had the privilege to attend, with the support of the Jacobs Foundation, and while there, I met a trailblazing parent-support social enterprise: Sproutable. Sproutable provides both online and in-person parenting classes focused on major parenting pain-points, like tantrums. Through these classes, Sproutable teaches parents the skills they need to not only build their children's social and emotional skills, but also build their own for navigating the unique challenges of parenthood. They are also now experimenting with offering parent coaching on specific challenges, like plane travel with toddlers, via chatbot.
These are just a few ventures that are demonstrative of the major trends in early childhood social entrepreneurship. As I set out in my career with Oyalabs after graduating, I look forward to discovering more!
Laura White, Jacobs Foundation Entrepreneur Fellow
About
Laura's career has focused on empowering young children and their families. Before joining the MBA program at Oxford Saïd, "Ms. Laura" taught three- and four-year-old students as a preschool teacher for the district of Columbia public schools. She also taught one- to four-year-olds with autism for the city of DC's early intervention program. As a former Senior Intrapreneur and leader of the US Changemaker Schools Network at Ashoka, Laura is passionate about combining her social entrepreneurship experience, her expertise as a highly effective teacher, and her MBA education to make high quality early childhood education and family support available to all families.
Explore more
Jacobs Social Entrepreneur Fellowship