Seven well-known photojournalists traveled to six different countries. Their photographs give a face to the children and young people who have benefited from the projects of the Jacobs Foundation. They captured striking images: a youth camp on a coffee plantation in Colombia, an agricultural school in Africa and day-to-day life in a Swiss daycare center.
The photo exhibition that accompanies the book "Our Promise to Youth" will be shown at the Jacobs Haus in Zurich from November 1, 2014, until the end of the year.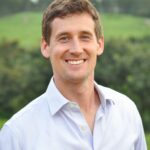 Anne Ackermann, 33, studied visual communication and photojournalism in Hamburg, Buenos Aires and Aarhus. She traveled to Uganda for the first time three years ago, and has been living and working in Kampala, Uganda's capital, ever since. She travels throughout Africa on assignment for clients including Stern, Neon, Die Zeit, The Guardian Weekend Magazine, Amnesty International and UNICEF.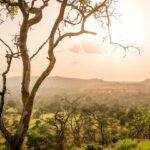 Swiss native Reto Albertalli, who lives in his home canton of Ticino and in Geneva, studied art in Lugano and at the Photography School in Vevey. After graduating in 2003, he co-founded and served as the director of the Phovea agency. His clients include private individuals and companies as well as the New York Times, Neue Zürcher Zeitung (NZZ), L'Hebdo and Rolex philantrophic projects. His photos have won national awards and have been exhibited internationally.
Malte Jäger graduated in 2005 with a degree in photography from Berlin's Lette-Verein, after which he launched his career as a freelance photographer and became a member of the photo agency laif. His clients include National Geographic, Geo, Die Zeit, Der Spiegel and the New York Times, as well as various agencies and companies. In 2011 Jäger won second prize at the World Press Photo Awards in the category of Daily Life.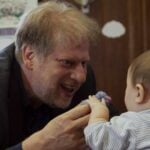 A workshop held by Magnum photographer Martin Parr inspired Salzburg native Peter Rigaud, 46, to embark on a career in photography. He has photographed such stars as Anna Netrebko, Roman Polanski and Martin Walser, and he travels all over the world on assignment for clients including French and German Vogue, National Geographic, Stern, Süddeutsche Zeitung Magazine and the New York Times. He is self-employed and lives in Berlin and Vienna.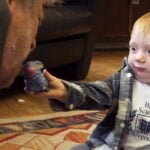 Swiss native Nadia Schärli can look back on 22 exciting years as a photographer. After studying photography from 1992 to 1996, she was the head of a portrait studio in Lucerne. Ten years ago she went into business for herself, and now she travels all over the world as a freelance photographer. Her clients include Beobachter, Die Weltwoche and Hochparterre, as well as organizations such as Caritas and CSS.
Ten years ago, Czech-born photographer and web designer Jan Sochor, 34, went to Rio de Janeiro, setting foot in South America for the first time. Since then, that continent has inspired much of his work. He now lives and works in Quito, Ecuador. Sochor's work can regularly be seen in the Guardian, the Huffington Post, Time, the Washington Post, Le Monde, Süddeutsche Zeitung, El País and National Geographic Česko, as well as on BBC and CNN.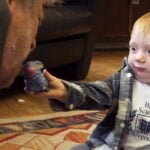 Urban Zintel completed his studies at Munich's School of Photography in 2002. He has since specialized in portraits and photojournalism. His images combine keen observation with precise staging. Through light and mood, he creates a unique atmosphere. He lives in Berlin and works as a freelance photographer for magazines, agencies and companies, including Neon, GQ, Die Zeit, Süddeutsche Zeitung Magazine, Brigitte, Vodafone, BMW and Jung von Matt.