Schools2030: Call for Research Proposals
16 October 2020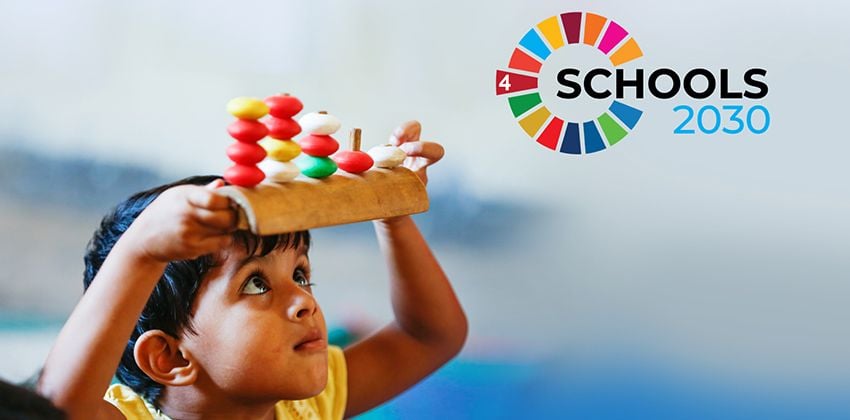 1000 schools across 10 countries are part of the Schools2030 program, which seeks to understand how, over a ten year period, schools can be empowered to design and implement locally-rooted solutions to improve holistic learning outcomes. This call for proposals is now open until 30 November 2020 for researchers interested in seizing this exceptional opportunity.
Schools2030 is a ten-year school and classroom-based participatory action research and learning improvement programme launching in 2021 in 1000 schools across 10 countries. (Afghanistan, Brazil, Portugal, Tajikistan, Pakistan, India, Kenya, Uganda, Tanzania, and Kyrgyzstan) Using the principles of human-centred design and focusing on the key transition years of ages 5, 10 and 15, Schools2030 will generate school-based, teacher-driven and learner-centred education solutions that inform systems-level approaches for improving holistic learning outcomes.
The Jacobs Foundation will support this program together with eight founding members – Dubai Cares, Lego Foundation, IKEA Foundation, Porticus, Wellspring Philanthropic Fund, OAK Foundation, Itau Social Foundation, and Aga Khan Foundation – with our unique competence to help generate, translate, and transfer research. Our aim is to support educational research that addresses key question: how and what children are learning through their participation in the Schools2030 program? The research funded will increase our understanding of: how holistic skills (including social-emotional learning and non-cognitive skills) are taught and learned at classroom level; what factors can explain variability in holistic learning outcomes; and how school-driven innovations in holistic leaning can lead to wider systems and policy change.