Home
Media Center
Article
New research programme reveals how positive deviance in schools can improve education for all
New research programme reveals how positive deviance in schools can improve education for all
26 January 2022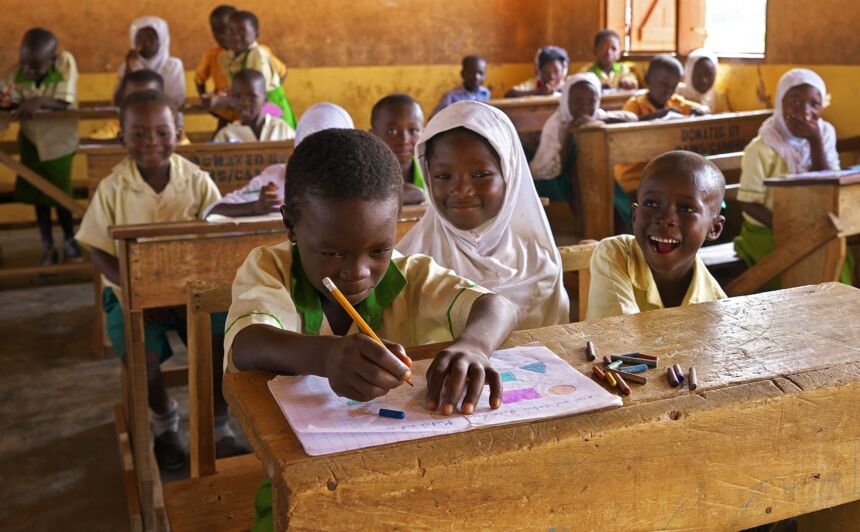 The Jacobs Foundation is excited to announce a new partnership with UNICEF Office of Research – Innocenti and UNICEF Switzerland and Liechtenstein. Together we will expand Data Must Speak (DMS) Positive Deviance research into an additional three countries across Africa and Latin America: Brazil, Côte d'Ivoire, and Ghana.
Data Must Speak research sheds light on untapped existing practices and behaviors of grassroots-level stakeholders – for example, teachers, head-teachers, and communities – who are important change agents in education.
"Empowering our partners in-country to identify local positive deviance schools in an evidence-based manner, replicate and share them with peers is a truly new way of addressing the learning crisis through global education initiatives," said Nora Marketos, Jacobs Foundation Learning Schools Co-Lead.
The research further leverages the positive deviance framework in conjunction with innovative research methodologies such as behavioral insights, implementation research, and scaling science to provide evidence-based answers for every child.
First reports with relevant findings will be published mid-year 2022. Find out more about Data Must Speak here.