Four Audience Awards at 2021 Jacobs Foundation Conference
23 April 2021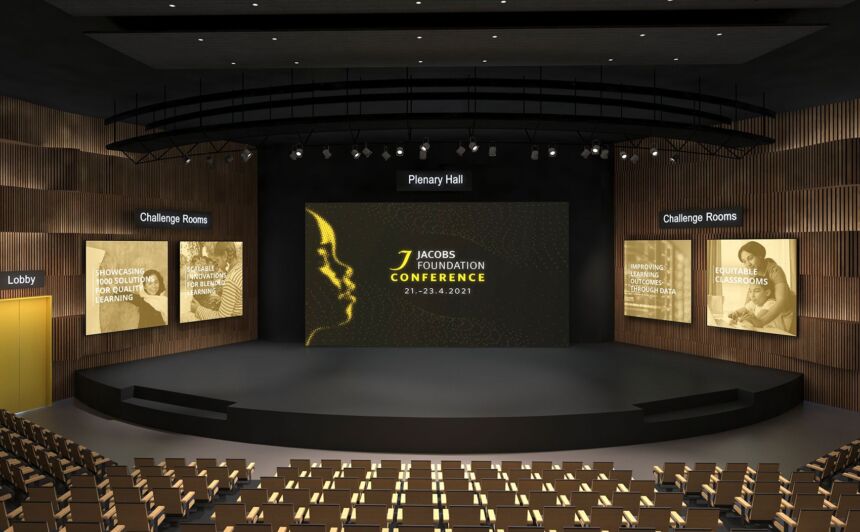 The first virtual Jacobs Foundation Conference has concluded on Friday, April 23. In the past three days, more than 600 participants have watched 32 teams work on one of the following Challenges to find education solutions to:
scale blended learning
showcase 1,000 quality learning solutions
improve learning outcomes through data
develop more equitable classrooms
Jacobs Foundation co-CEOs Fabio Segura and Simon Sommer announced four Audience Awards during the concluding session. Participants voted during the final pitching event to recognise Team Kaivalya from India, The Chalkboard Guides from the United States, Evidence Gathering from Switzerland and Yiya AirScience from Uganda in their respective Challenge category, for their innovative solutions developed during the Conference Solveathon. Each Audience Award comes with CHF 20,000 and will support the recipient in working on their solution project.
The Jacobs Foundation congratulates and thanks all Solveathon and Conference participants for their dedication. All Solveathon teams have worked hard to produce an amazing number of innovative solutions. Now, the jury will look into the solutions provided by the finalists. On April 28, the recipients of the Promising Innovation Prizes and Grand Innovation Prizes will be announced.
About 1.5 billion primary and secondary learners have had their education disrupted by COVID-19. To rise to this challenge the Jacobs Foundation partnered with MIT Solve to organize the 2021 Jacobs Foundation Conference around a Solveathon. The core goal of the Solveathon was to develop innovative solutions to one of four key challenges in education.