Ensuring Education in Times of Crisis
23 May 2022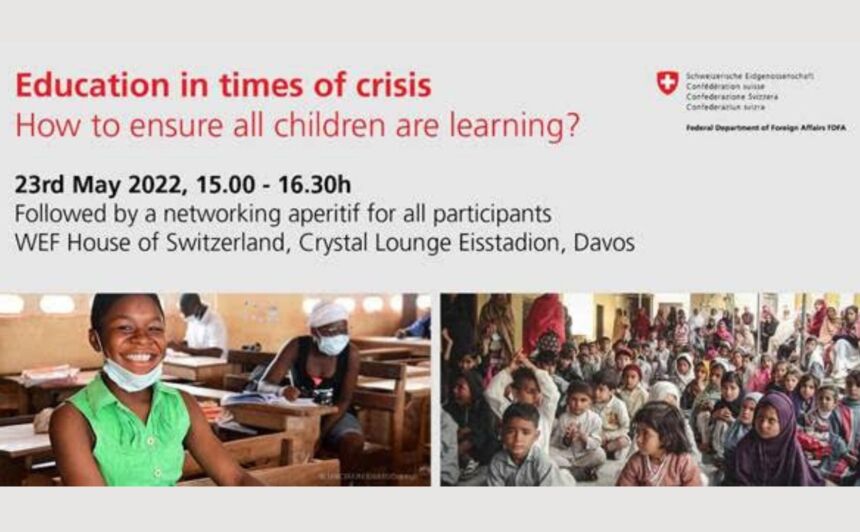 Our Co-CEO Fabio Segura is at the 2022 World Economic Forum (WEF) to raise awareness about the essential role collaboration plays to support children learning during periods of crisis. Fabio said:
"The humanitarian emergency unfolding around the war in Ukraine once again highlights the importance of supporting children's learning in crisis contexts. We promote quality education across all contexts by advancing the evidence base and sustainable systemic approaches. Every child has a right to education – no matter where they live."
The Jacobs Foundation joined the Swiss Department of Federal Affairs and the United Nations fund Education Cannot Wait to co-host a WEF side event to discuss how to ensure education in times of crisis by working together with interested stakeholders.
Building strong partnerships is key to providing education solutions in emergencies and protracted crises, and crucial when tackling large, difficult, and complex issues. Cross-sectoral engagement is also needed to shape the future of learning and development.
The joint WEF event further hopes to inspire the private sector actors to lean into education-focussed cross-sectorial collaborations. Education needs urgent funding and acceleration of technologies, social innovation, and impact evidence research so children and youth can thrive.