Connecting Farmers to
Finance in Zambia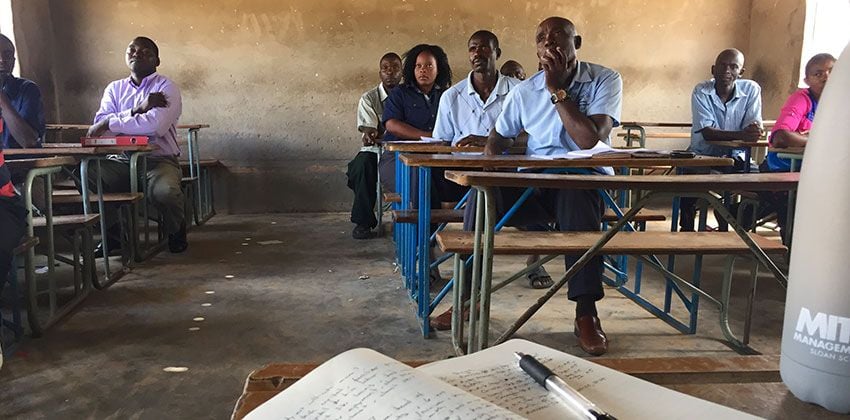 There are hundreds of thousands of microfinance institutions operating around the world, yet the sector has fallen short of its fundamental goal of addressing poverty through sustainable business-led growth. 75% of the world's poor (over 1 billion people[1]) depend on agriculture for their livelihood. Only a fraction of their demand for smallholder finance, less than 10%, is currently being met.[2] In such an enormous market, there is a strong chance for innovative solutions to thrive and will enable financial providers to reach these underserved people.
Rural finance is hard, but a big opportunity
Offering financial services in rural areas is difficult to get right, as the high operating costs and risks keep most providers from serving rural customers. These are compounded by a lack of information and understanding about rural client needs. Through the startup I am developing, I aim to lower these barriers through a technology solution designed to reflect how farmers and small business owners in rural areas actually do business. I chose Zambia as a beachhead market because almost 9 million people in that country work in agriculture, and they are widely dispersed in rural areas. In addition, over 10 million people live below the poverty line in Zambia, most of them in rural areas.
Researching the opportunity in Zambia
I was recently awarded a Seed Grant from the Legatum Center at MIT, which enabled me to spend two weeks in Zambia this January meeting with stakeholders and potential partners and developing the business model. Through dozens of conversations and interviews, I tapped into a hive of activity and deep potential in the rural finance space. I met with sector actors like UNCDF, AgriFin, FSD Zambia, and the World Food Programme, which are supporting innovative new ideas at both policy and ground level. There is also increasing activity in the fintech space, with telecommunication companies and third parties like Zoona offering over-the-counter and mobile-based payment options. Conversations in the field with over 30 farmers, input providers, and harvest buyers confirmed an interest and willingness to digitize.  However, they are held back by their reliance on manual systems and – on the part of providers – a lack of investment and rural market insight.
Building a solution
My goal in this work is to address the problems of high cost and limited access to financial services for smallholder farmers, so that they can farm more land, be more productive, and improve their lives. Improved income and financial stability help build the foundation for other livelihood improvements for farmers and their families. For children in particular, better nutrition and cash to pay for school fees means better education outcomes, an important way to cut the cycle of transgenerational poverty. A key step in the development of the work was to map the state of the sector and better understand how technology solutions can be tailored to fundamental needs. Over those two weeks in January, I had the chance to do just that – mapping the space, homing in on the key challenges, and refining a solution. I built relationships with potential funders and collaborators, opening discussions that could multiply the social impact and speed up the development process.
The environment in Zambia is ripe for a solution that can close the gap between financial providers and farmers using technology to lower costs, data to improve insights about rural customers, and operational expertise to deliver an effective and reliable service. Solving the challenge of high cost and limited access to financial services for smallholder farmers will help them farm more, earn more, and improve their lives.