Early Childhood Is Critically Important!
30 April 2019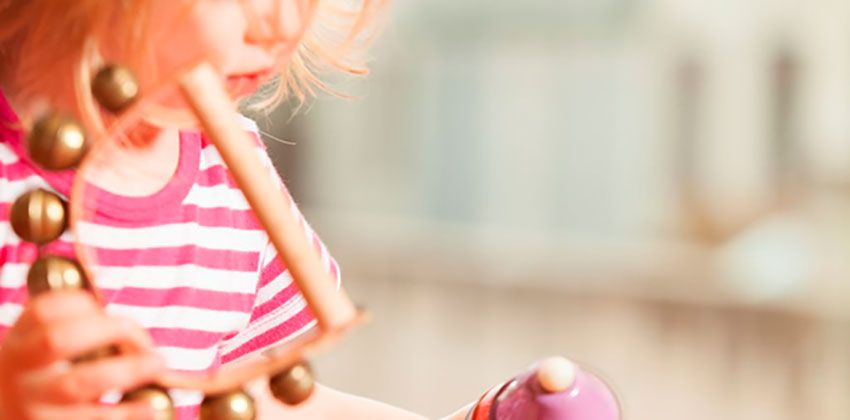 More and more communities and cantons are playing an active role in promoting and connecting early childhood programs. Since 2013, the nationwide Primokiz program has provided support for their efforts. So far, 49 communities and 8 cantons have benefited from Primokiz, and others may submit their applications until the end of 2019.
More equitable opportunities for very young children
From the time they are born, all children should be given the best possible support for their natural learning processes, both within and outside the family. However, families struggling with poverty or with educational and other social disadvantages often lack the means to provide their children with the stimulation needed for successful development. These families are dependent on outside support and supplementary programs. Access to high-quality early childhood education and care (ECEC) programs is therefore essential if we are to provide more equitable opportunities for all children. As early as possible, programs for children and parents, as well as non-family child care, should be tailored to children's individual and family situations. This will help prevent educational deficits – which, as evidence has shown, are nearly impossible to overcome after children enter preschool.
"Every society has a vital interest in providing equitable educational opportunities so that poverty and social inequality are not passed on from one generation to the next," says Sandro Giuliani, managing director of the Jacobs Foundation. "If we want to ensure that as they grow older, all children are able to participate in society, we need to invest more resources in early childhood education."
Diverse, high-quality programs to support preschool children and improve parenting skills already exist in many places. These programs usually function independently of one another – yet international experience and scientific research have clearly shown that in order to be fully effective, early childhood programs must be geared to the various stages of a child's life, and they should be connected and coordinated with one another. This requires a comprehensive early childhood policy.
Promoting early childhood development with the help of Primokiz2
The Jacobs Foundation launched its four-year Primokiz program in 2013, and an external evaluation has shown it to be successful. In response to a continuing need for support, its successor, Primokiz2, was launched in 2017. It was designed to run from 2017 to 2020 and to pursue the same goal: to assist communities and cantons in developing an early childhood policy.
Participating communities and cantons have exclusive access to a handbook called "The Primokiz Process." It contains a description of the Primokiz model, a guide to a seven-phase process of developing an early childhood policy, working models, and numerous examples and instructions. The program also provides funding for two days of advice from experienced experts at each Primokiz site.
Communities and cantons that are interested in participating in Primokiz2 may submit their applications until the end of 2019. For more information, go to www.primokiz.ch. If you have further questions, please contact Yves Weber (weber@radix.ch, 044 360 41 10).