Covering Children and the Syrian Refugee Crisis
20 January 2019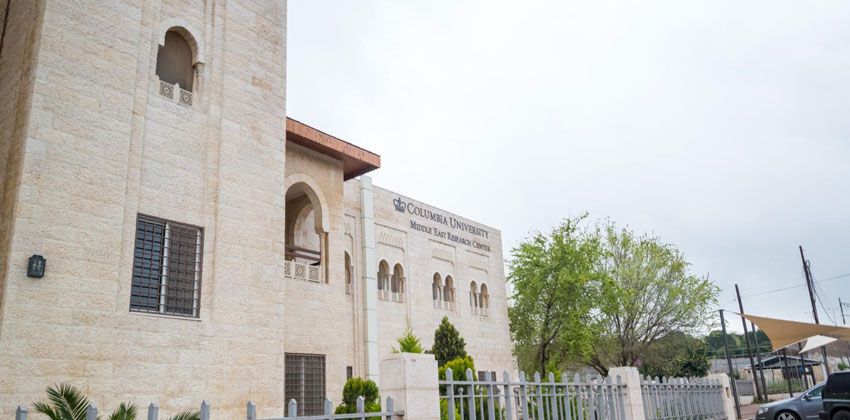 Recent conflicts in Syria and Iraq have created the largest refugee crisis since World War II. Too often reporting has overlooked the consequences for young children's brain development, emotional and cognitive growth, academic potential, and economic trajectory, as well as the policies that promote resilience and growth in the face of violence, stress and upheaval.
To prepare local, regional, and international reporters to cover refugee children and families with greater knowledge, depth and skills, the Dart Center for Journalism and Trauma, a project of Columbia Journalism School, hosts a journalism training workshop with a special focus on the Syrian refugee crisis and response. The workshop is held from January 20 till 23, 2019 at the Columbia Global Center in Amman, Jordan. The Jacobs Foundation has helped funding this workshop, which corresponds with our thematic priority «Early Childhood».
The four-day workshop brings media staff together with internationally recognized policy experts, scientists and practitioners working on early childhood development in a refugee context. Effects of trauma on developing brains and effective interventions designed to mitigate harmful effects are addressed.  Twenty journalists (10 from Jordan and neighboring countries, and 10 from other parts of the world) are present.
Among the speakers are Her Royal Highness Princess Rym Ali of Jordan, Journalist & Founder of the Jordan Media Institute; Mohammad Abo-Hilal, Psychiatrist and Founder of Bright Future for Mental Health; Stacy Drury, Associate Professor of Psychiatry and Behavioral Sciences at the Department of Pediatrics of Tulane University; and Rana Dajani, recipient of a 2018 Klaus J. Jacobs Award for Social Engagement and Founding Director of We Love Reading.
Explore more
Publication: Responding to the ECEC Needs of Children of Refugees and Asylum Seekers
Publication: Transatlantic Forum on Inclusive Early Years: Recommendations