What a night! Gauchos and tango dancers, Argentinian beef and red wine, and towering it all – the Obelisco, the landmark of Buenos Aires. Renata Jacobs sure knows how to host a brilliant charity night. Since the past year was hard for everyone and long-distance traveling was almost impossible, she brought Buenos Aires to Zurich to celebrate the 10th anniversary of her "Cartoneros y sus Chicos" foundation. With an eye for detail, her daughter Nathalie Albin-Jacobs and her son-in-law Michi Albin were responsible for the charming design of the location.
Some 300 guests had bought flight tickets and gathered at the stylish Aura location in downtown Zurich. Greatest possible safety was key, and everyone made sure to bring along a vaccination certificate or negative COVID-test as boarding pass.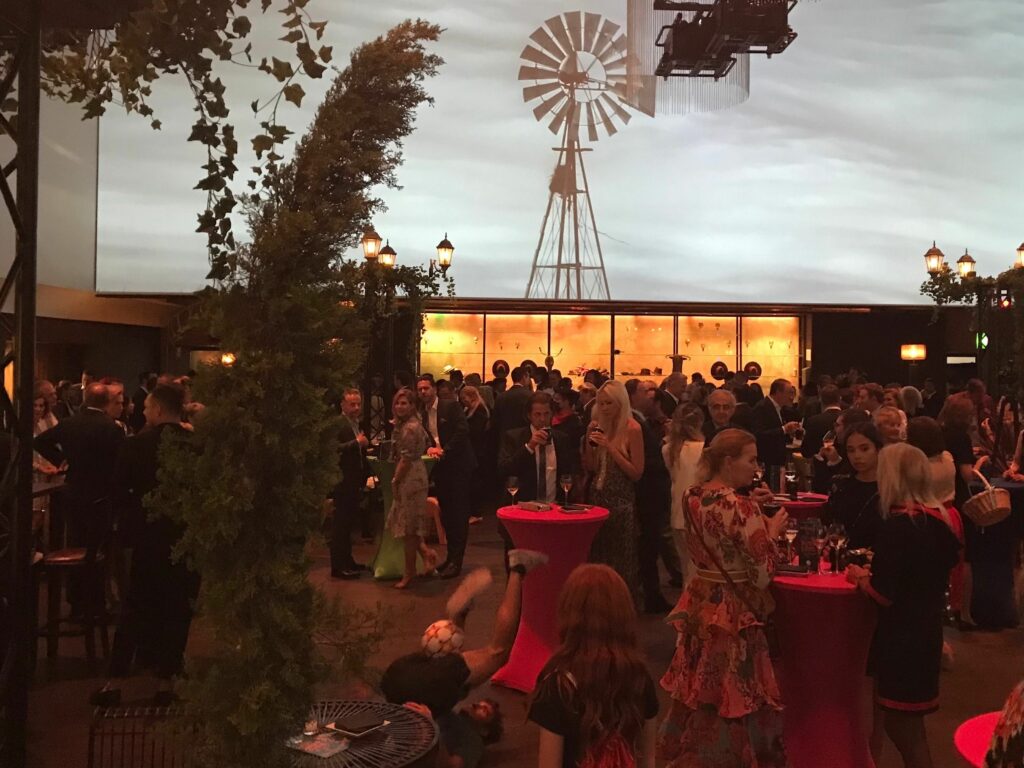 A night of splendid entertainment

Listening to tango tunes and sipping hot soup from the typical Argentinian bombillas the illustrious guests from business, finance and society were immortalized on paper by an artist and spellbound by a magician. They learned about a micro-macro universe from the founder of Mars City Design, and they engaged in a fundraising auction. The racket of tennis champion Roger Federer, several 3-liter bottles of fine Argentinian red wine and contemporary art found proud new owners. Host Renata Jacobs was very pleased that some 40,000 Swiss francs in donations were raised.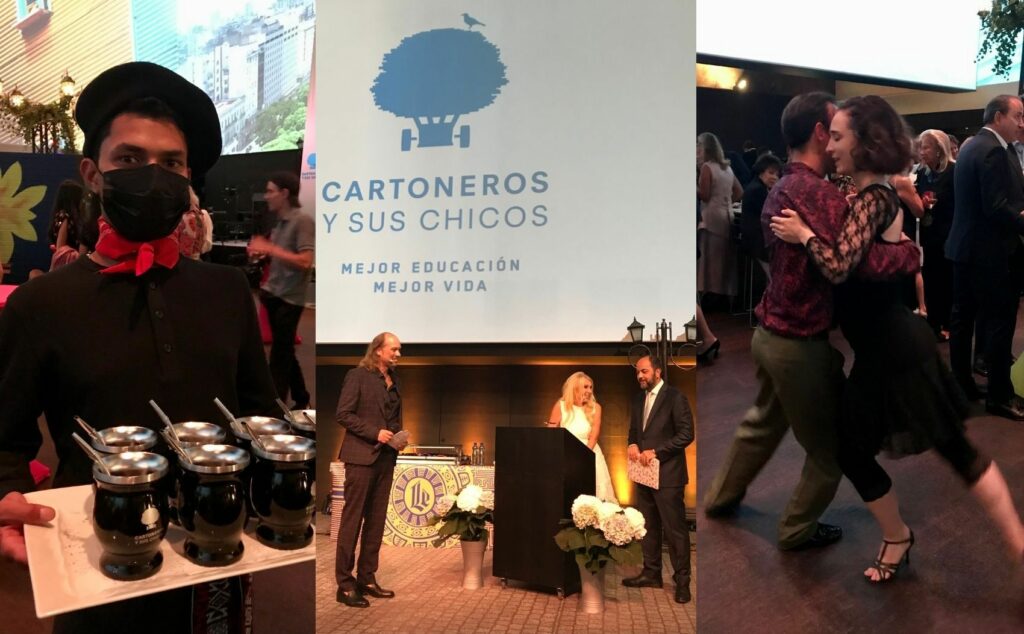 New ways to help the community
With the "Cartoneros y sus Chicos" foundation Renata Jacobs and her team are seeking new ways to help the community. Since 2010, they have been working jointly with the Las Madreselvas urban waste pickers' cooperative at the Maquinista Savio area in Buenos Aires. Their motto: Education first. They provide educational support and a safe and caring environment for more than 165 young people between the ages of 6 and 18.
The year 2020 was hugely disruptive to education around the world with school closures and 1.5 billion children out of school. As a result of the pandemic, 40 % of Argentines have been living below the poverty line since the second half of 2020. More than challenging circumstances for the Cartoneros and their children, but they rose to the challenge. Thanks to the support of a partner company, the Cartoneros were able to provide the children with tablets so that they could learn from home. WhatsApp messages were being used to stay in touch with the parents. And with the help of their network, the foundation offered food to 4,000 families in canteens and picnic areas.
"All children have dreams", says Renata Jacobs, Founder of Cartoneros y sus Chicos. "We want the Cartoneros children to thrive and live a free and independent life."
For Renata Jacobs and her Cartoneros team one thing is certain – education is vital. And there is no way they are going to stop providing quality education to the Cartoneros children, against all adverse circumstances.
For more on the Cartoneros, visit: Cartoneros y sus chicos