A partnership to promote curiosity and creativity
29 September 2020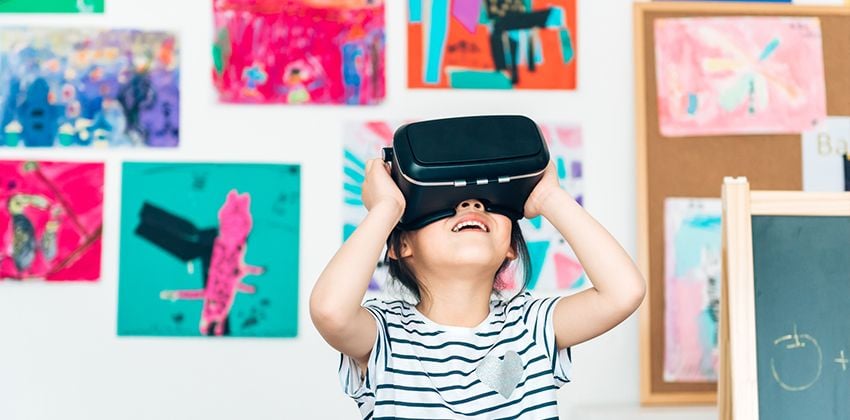 IB and Jacobs Foundation join forces
Curiosity and creativity are skills students need in the 21st century. But how can we do a better job of encouraging, studying and evaluating these skills? To answer this question, the International Baccalaureate (IB) and the Jacobs Foundation are collaborating on two research projects with the goal to develop a "mastery transcript" that measures creativity and curiosity, and to identify and assess activities that encourage creativity and curiosity, as well as to develop appropriate materials for use in schools.
To kick off their partnership, the Jacobs Foundation and the IB are holding an online symposium on September 29 and 30, and October 1, 2020. During this event, researchers, teachers and education experts will work together to arrive at a common definition of curiosity and creativity and develop some initial ideas related to a mastery transcript. This would allow teachers to monitor individual progress of students over time and adapt the level, type and time of teaching and student tasks that are expected to strengthen those skills accordingly. 
The Jacobs Foundation and IB have liaised with two prominent scientific partners to implement these research projects. The Australian Council for Educational Research (ACER) will be developing the mastery transcript, which is intended to assess and document students' progress in the relevant skills. A basis for this effort is provided by the Learner Profile (LP) that is already being used in IB schools, which includes a set of 21st-century skills and competences. Data are being gathered and analyzed at 14 IB schools all over the world.
The Oxford University Centre for Educational Assessment (OUCEA) will conduct research on promising teaching methods in the classrooms of six international IB schools. The aim is to identify, assess and improve those methods. Based on these findings, relevant materials for use in schools will be developed in order to assist teachers in the implementation of those activities that effectively strengthen curiosity and creativity.