Get to know the Co-Founder and CEO of Ubongo.
16 December 2020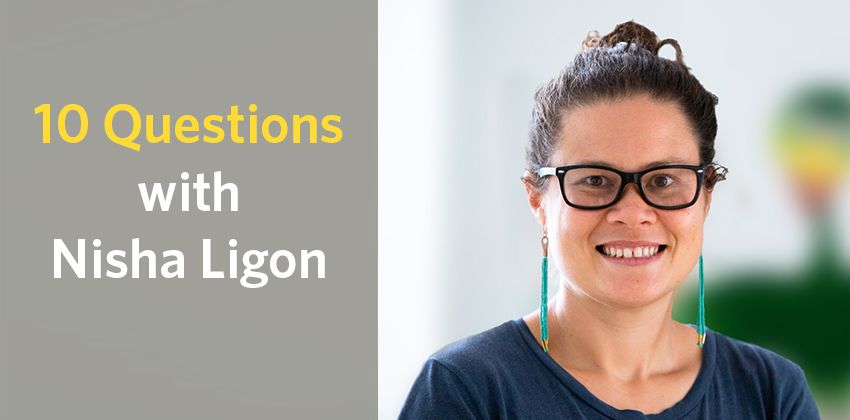 Which personal achievement would you most like to be remembered for?
Writing the character of Mama Ndege, our animated green bird with a funny voice who's encouraged millions of kids across Africa to "use their ubongo" (ubongo means brain in Kiswahili).
Which life lesson would you like to share?
We're all just figuring things out as we go. So don't worry about what you don't know or how something is "supposed" to be done. Just do it!
Who is your hero?
Malala! I'm so inspired by the youth of today, and young people like her, Greta Thunberg, Vanessa Nakate who are stepping up to demand change!
What hobbies do you pursue and what have they taught you?
I've played football (soccer) since I was a toddler. As with all sports, it's taught me teamwork, leadership, time management, etc. but beyond that, it's given me the opportunity to connect with all sorts of people, all over the world. I travel a lot, and my favorite thing is to join random roadside pickup games wherever I see them, then to go watch a match on TV and immediately connect with fellow fans (or rivals)!
Fun fact: I actually made a documentary about women's football in Tanzania called Twiga Stars: Tanzania's Soccer Sisters.
Which book are you currently reading?
The Famished Road by Ben Okri. It's a beautiful book set in Nigeria right around independence, that explores society, politics, and superstition through the eyes of a child… and it's a pretty timely read while we're having elections in both Tanzania and the USA! A splash of magical realism is helping me get through all the real-world politics!
Who or what has helped you the most on your professional journey?
My colleagues! I love working closely with people to create things, and especially my fellow Ubongoers. It's amazing what we've been able to grow together, and their support and teamwork have helped me grow into the leader who I need to be.
What gets you out of bed every morning?
The work that needs to get done for the kids! I'm so fortunate to be doing work that I absolutely love– using stories to help kids in Africa learn and love learning. It's often incredibly challenging to manage and grow an organization, but it's always inspiring. I'm never bored, and each set back just shows us that there's more we need to do!
If you were able to teach all children just one skill, which skill would it be?
The ability and confidence to learn and figure things out! Once you can do that, you can do anything! If I can cheat and add something else, I'd also add empathy. Just imagine if we had a generation of empathetic learners who know how to figure things out, and how that could change the world.
Is there a positive work-related experience coming from the pandemic?
I've definitely found new ways to connect with my fellow Ubongoers and even our partners and users. I've really enjoyed doing group zoom workouts, playing online trivia, and sharing remote "lunches" for a chat.
What will you do with the prize money from the Jacobs Foundation?
Explore some of the big questions we need to answer to inclusively scale our impact to 60 million kids by 2025! We'll work to incorporate universal design for learning principles into our content development, invest in systematizing our language adaptation processes to make them more efficient, and connect with researchers and best practice leaders to explore how we can deliver even more effective learning through our edutainment!
More about Ubongo