Hope for Children in Distress
5 July 2018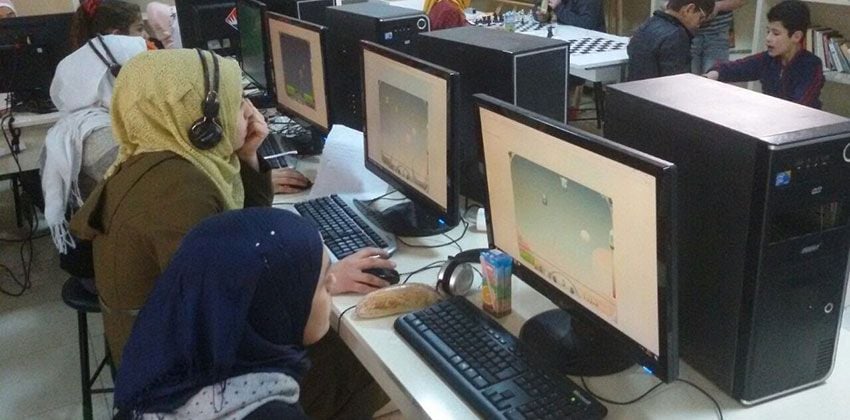 Selcuk R. Sirin, Ph.D. is Professor in the Department of Applied Psychology at New York University. He led the first research team to document the educational and mental health needs of Syrian refugee children in Turkey. In cooperation with top innovators in the field of game-based learning, he has designed a play-based intervention for refugee children. The online platform Project Hope enables children to learn through play anywhere in the world with an internet connection.
There are more than 30 million displaced children in the world and currently half of them are not in school. It is not realistic to expect hosting countries, such as Turkey, or resource-poor international organizations to provide much needed educational and mental health services these children so desperately need.
Game-based learning is an effective, cost-efficient way to teach refugee children much needed skills, including cognitive skills, language skills, and the essential 21st century skill, coding. Project Hope has demonstrated that providing a structured environment gives distressed refugee children the safety, connection, and learning necessary to imagine a better future for themselves, thereby improving their hopefulness.
Selcuk Sirin receives one of ten 2018 Klaus J. Jacobs Awards for social innovation and engagement. With the award money of CHF 100,000 Selcuk Sirin wants to build a non-profit organization that will make online learning available as a viable alternative learning opportunity for disadvantaged children, including refugee children. Specifically, he will devote his time over the next year to bring together game developers, educators and non-profit workers serving children in emergency settings, and develop an optimal digital game-based online learning platform.
"Being able to learn is essential for giving refugee children hope for the future."
Project Hope aims to reach 100.000 children within the next five years. In order to make this a reality, they want to build an online infrastructure to make the Project Hope module available for field organizations that serve refugee children worldwide.
In 2018, the Jacobs Foundation bestows 10 awards to social innovators and change makers in the field of child and youth development. Each award will come with an amount of CHF 100'000. The recipients provide solutions for positive child and youth development at low cost, which are sustainable and can be easily implemented on the spot. What the ten awardees have in common is their wish for social change and their restless personal social engagement. They are beyond talking – they act.
Explore more
2018 Klaus J. Jacobs Awards