Farming for the Future
10 July 2018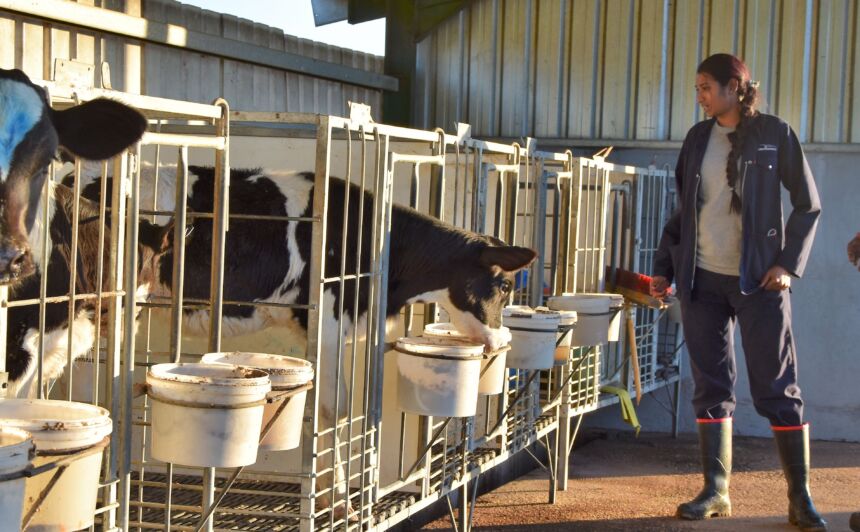 Judy Stuart is the founder and CEO of Future Farmers, a South African foundation attracting and developing a new generation of predominantly black commercial farmers. With Future Farmers, Judy aims to provide them with opportunities to acquire top class farming experience and practical skills. The program began with 3 participants and currently operates in 6 provinces with 550 participants.
Agriculture in South Africa is a pillar of the economy and a large employer. In the past, farm land was almost exclusively owned and managed by white farmers. The government also owns vast tracts of arable land. Future Farmers offers an experiential learning program, where apprentices become employees, so that they earn as they learn. It is unique as it offers youth opportunities to enter the agricultural sector through a three-year experiential learning program.
The program incorporates a high level of mentorship and support for its participants; each of them has a Future Farmers expert mentor for the duration of the program. The apprenticeships last about two-years and the top performers are offered one-year internships at world class farms overseas. Since 2006, Future Farmers has produced many capable and highly motivated young farm managers. They are working in diverse fields of agriculture managing commercial enterprises including dairy, beef, goats, poultry, crops, horticulture and flowers.
Judy Stuart receives one of ten 2018 Klaus J. Jacobs Awards for social innovation and engagement. With the award money of CHF 100,000 Judy Stuart wants to build an accommodation and a training facility. Many young people travel very far to meet Future Farmers. There is nowhere for them to stay overnight. The facility would have rooms for them to spend the night, and a class room. This would enable Future Farmers to hold courses, such as first aid.
"Our youngsters have an innate desire to become farmers and the demonstrated motivation and tenacity to succeed in this field."
The organization works predominantly with young men and women from disadvantaged, poorly educated rural communities. The program transforms these youngsters into confident, competent farmers able of managing and becoming shareholders in modern agricultural enterprises. The approach has the potential for application in other African and developing economies. The Future Farmers model has generated interest and visits from groups from Kenya, Uganda, Ivory Coast, Mauritius and Columbia.
In 2018, the Jacobs Foundation bestows 10 awards to social innovators and change makers in the field of child and youth development. Each award will come with an amount of CHF 100'000. The recipients provide solutions for positive child and youth development at low cost, which are sustainable and can be easily implemented on the spot. What the ten awardees have in common is their wish for social change and their restless personal social engagement. They are beyond talking – they act.
Explore more
2018 Klaus J. Jacobs Awards
Read: Monitoring and Evaluating Life Skills for Youth Development