Interview Laura Brown, CEO PEAS
3 December 2020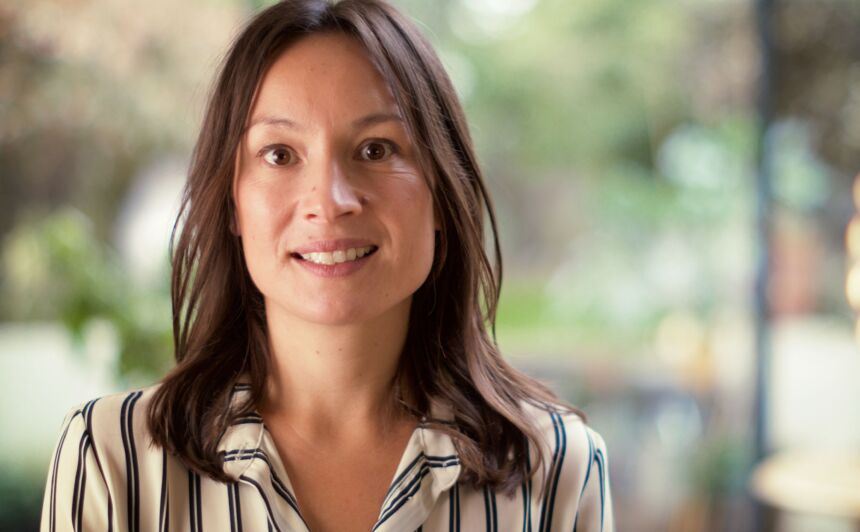 CEO Laura Brown talked to us about PEAS, secondary education in Africa and adapting to COVID lockdowns.
PEAS is a success story within a larger story of marginalized communities. How do you balance the feeling of success against the backdrop of continuing adversity? 
When PEAS was founded 12 years ago, 1 in 3 children went to secondary school in Sub-Saharan Africa. Even though education opportunities have increased over time the rate of population growth means that the rate of transition to secondary school remains the same today. I find that challenging because secondary education is likely to make a person healthier, happier, wealthier, and more likely to participate in the democratic process. But only 1 in 3 children has that life chance! Getting more children into school drives me to work harder.  
You started with PEAS in Uganda in 2010 and have played a key role in its growth over the last decade. How did you discover PEAS and what have your highlights been during this time?  
I came across PEAS because I wanted to work for a year in a country with a different education landscape. Although it was supposed to be one year, I loved the organization so much I stayed! My biggest highlight is probably not the biggest achievement, but every time a new school opens it's a real "Wow!" moment. Seeing new schools with children in the classrooms can be overwhelming!  
PEAS is also now so much more than just a network of schools. We are collaborating with partners and governments to share best practices for wider policy influence and change. In terms of scaling impact that's the really exciting stuff, but for me, it is the individual schools and student stories that give meaning.  
How has PEAS grown to be more than a school network?  
PEAS has external evidence which shows that our schools educate poorer children, help them to achieve faster learning progress and achieve this more cost efficiently than other school types. However, PEAS' vision is a world where every child gets a good education, not just PEAS children and we know that we won't achieve that by building and running all the schools ourselves. We use our schools to generate evidence and best-practices to share more widely. Our ultimate goal is system level change.  
For example, in Uganda we are working with the government to scale up PEAS school inspection and school improvement practices across public schools. Evidence from this program is feeding into the reform of the Ugandan school inspection policy and process.  
What does PEAS do differently that is key to your success? 
There are several threads here. First, because so many things contribute to quality education, we provide a whole package so we can make sure there are no gaps. We construct the school buildings, train teachers, develop curricula, feed students, and provide extracurricular learning opportunities and pastoral support.   
Secondly, we have a strong focus on equitable access. PEAS intentionally targets the most marginalized areas and groups. We don't compete with government schools, instead we aim to provide extra capacity in a system. Our focus is on enrolling children who would otherwise struggle to go to school at all.  
Lastly, there are a couple of aspects of PEAS culture which I believe contribute to our success. We are obsessive about evidence and we walk the walk when it comes to empowering our staff. A central part of the PEAS Education Philosophy is that teacher and school leaders are the spark for change. We know that real, sustainable change will only happen when there is strong, accountable local leadership.  
If you were to highlight one aspect of the many ways PEAS schools impacts in African communities, which one are you most proud of? 
I'm most proud of reaching the most marginalized children and providing a really good secondary education to children who didn't think they were going to get one at all. Whether they are disadvantaged because of poverty or because of gender, the focus on marginalized groups is what drives me the most.  
You are working to improve your alumni network to better understand the achievements of your graduates, what are some former PEAS students doing? 
One of the things that makes me happy is when I go to one of our schools and observe lessons, and I think, "Oh! That was a good teacher!" Then the school leader tells me the teacher used to be a PEAS student. We have some amazing examples of brilliant young teachers who have gone back to serve in the school that they went to.  
PEAS schools are entirely self-sustaining, and the financing model ensures low-fee, high-quality education in low-resource contexts. Can you tell us more about how you achieve this? 
We fundraise to build schools which then open debt-free. The schools are then required to cover their own running costs through a combination of extremely low school fees and income generation activities. These tend to be small scale agri-businesses like coffee or banana plantations or poultry and goal farming.  
We have a good financial model and train our school leaders in financial management. We are also hot on compliance and have a strong audit system to prevent inefficiency or misuse of school funds. Even though we are a non-profit, it is about running a good business.   
How will the 2020 Klaus J. Jacobs Best Practice Prize money help you get there? 
The money is so helpful to move forward with our mission to expand our school networks and collaborate more with governments. One key project will be testing how to take the remote learning initiatives we developed during COVID-19 school closures, and embed them into our business as usual. School closures forced us to innovate and it catalyzed us to try some new things. For example, we provided essential and high-quality services to students using radio, mobile phones and home-learning packs. We realized we want to carry on doing some of these things and the Prize money will help us.
More about PEAS